All India Jobs
Central Institute of Educational Technology NCERT Recruitment notification: Attend Interview for 33 Various vacancies
Central Institute of Educational Technology, NCERT  Has released recruitment notification 33 vacancies  for the post of different categories on purely contractual basis under the project NISHTHA .Interested and eligible candidates can attend interview from 26th -29 October, 2020 at , Chacha Nehru Bhawan, CIET, NCERT, New Delhi.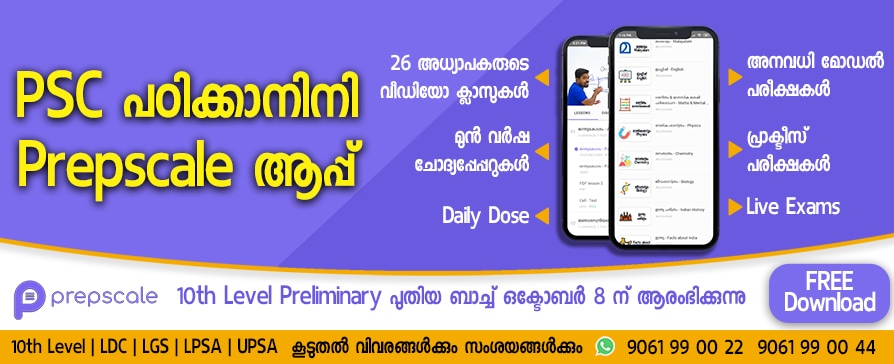 Candidates please go through the detailed notification before apply online
CIET, NCERT Recruitment for the post of MTS , Accountant, Office Assistant and others

| Name of the Organization | CIET, NCERT |
| --- | --- |
| Type of Organization | Govt  of India. |
| Total Vacancies | 33 |
| Educational Qualification | Degree /10th |
| Mode of Application | Interview |
| Interview date | 26th -29 October  2020 |
Vacancy details:
Project Manager – 01
Technical Consultant – 08
Academic Consultant- 08
System Analyst – 02
Web Designer – 02
Graphic Designer -02
Data Analyst -02
Junior Project Fellow – 03
Digital Media Coordinator – 02
Office Assistant – 01
Accountant – 01
MTS – 01
Total: 33
ഏഴാം ക്ലാസ് മുതൽ യോഗ്യതയുള്ളവർക്ക് കേരള സഹകരണ ബോർഡിൽ പ്യൂൺ, അറ്റൻഡർ, LD ക്ലാർക്ക് തുടങ്ങിയ ഒഴിവുകൾ | 36,000 രൂപ വരെ തുടക്ക ശമ്പളം
Educational qualification:
MTS -10th/12th pass, Atleast 2 years of experience in any reputed institutions/organisations
Accountant – 01: Graduate in Commerce/ Mathematics, 2 years of experience
Office Assistant: Bachelor degree in any discipline, 2 years of experience
Data Analyst -Bachelor/ Master Degree in Statistics
Technical Consultant: Full time BE/BTech/M.Sc. in Computer Science/ Information Technology/MCA
Other post:Master degree in relevant field
Candidates please go through detailed notification for more details about experience and post wise experience
Pay scale:
MTS : Rs.18,000/- per month
Accountant: Rs.30,000/- per month
Office Assistant:Rs 25000/- per month
Junior Project Fellow: Rs.25,000/- per month
Web Designer :Rs 35000/-
Technical Consultant:Rs 45000/-
What is the age limit:
MTS :30 Years
Other post:35-45 Years
Interview details:
MTS, Accountant &Office Assistant: 29th October, 2020
Digital Media Coordinator: 28 th October, 2020
Data Analyst, Graphic Designer: 28th October, 2020
Junior Project Fellow: 27th October, 2020
Web Designer,  System Analyst, Technical Consultant & Project Manager: 26th October, 2020
How to apply?
Eligible candidates can attend interview on the fixed date and report latest by 9.30 a.m. to the Section Officer (SO), Planning & Research Division (P&RD) Room No.242, CIET 2nd floor, Chacha Nehru Bhawan, CIET, NCERT, New Delhi-110 016 with copies of original certificates and testimonials . The interview may extend to the next day if necessary.
👉കേരളത്തിലുൾപ്പെടെ രാജ്യത്തിൻറെ വിവിധ ഭാഗങ്ങളിലുള്ള ആർമി സ്കൂളുകളിൽ 2000 ഒഴിവുകൾ
👉കോഴിക്കോട് NIT ഹോസ്റ്റലുകളിൽ അറ്റെൻഡന്റ് , കുക്ക് ,കെയർ ടേക്കർ മുതലായ നിരവധി ഒഴിവുകൾ
👉കേരളാ സ്റ്റേറ്റ് വെയർ ഹൊസ്സിങ് കോർപറേഷനിൽ ഡ്രൈവർ ആകാം
👉കോച്ചിൻഷിപ്‌യാർഡിൽ 577 ഒഴിവുകൾ | നാലാം ക്ലാസ് മുതൽ യോഗ്യത
ജോലി/ വാർത്തകൾ സംബന്ധമായ സംശയങ്ങൾ താഴെ Comment ആയി ചോദിക്കാം
comments