Jobs in in Kerala
Kudumbasree Recruitment 2020: Apply now for Accountant Vacancies in CDS all over kerala
Kudumbasree Recruitment 2020: Applications are invited from eligible neighborhood members / family members (of Kudumbasree) and the following eligible men and women for selection as Accountants in Kudumbasree CDSs (currently vacant CDSs) at Local Self Government Levels in various districts. Interested and eligible candidates may apply before last date.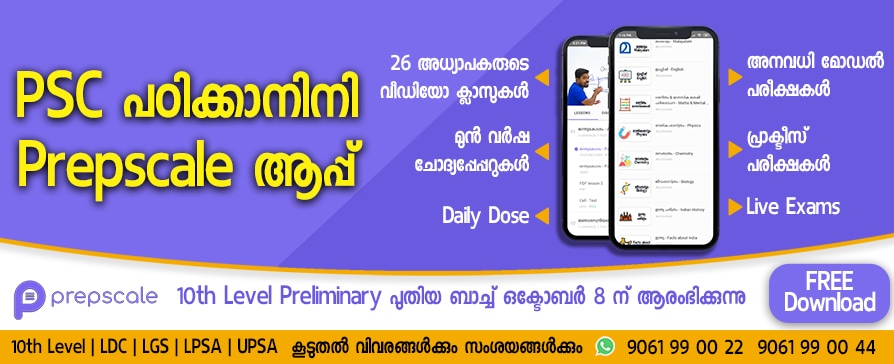 Vacancy Details:
Post Name: Accountant
Vacancy Details: CDS wise vacancy details will be separately announced for each districts. the same will be updated here after official announcement
Nature: On a one-year contract basis
Required Qualifications:
Applicant (n) must be a resident of the block area covered by CDS.
Applicant (n) should be a member of Kudumbasree Neighborhood Group or a family member of the member. Preference will be given to the dependent family member.
Must have B.Com degree and Tally qualification from recognized universities. Must have computer knowledge (MS Office, Internet Applications).
Must have two years work experience in Accounting (Government / Semi-Government / Government Owned Companies / Co-operative Societies / Co-operative Banks) Preference will be given to those with work experience in accounting). Must have two years of work experience in accounting after obtaining a recognized B.Com degree.
Age Limit:
Must be between the ages of 20 and 35 (October 2, 2020)
For those who have worked as Accountants in Kudumbasree CDS, there is no age limit for re-application.
Selection Process:
1. Selection will be based on written test and interview. 80 marks for written test and 20 marks for interview (100 marks in total).
Exam Syllabus: – Accounting – 30 marks, English – 10 marks, Malayalam – 10 marks, General Knowledge – 10 marks, Mathematics – 10 marks, Knowledge about Kudumbasree organizational structure and Kudumbasree program – 10 marks.
Examination Time – 90 minutes (1 hour duration) Candidates should be present in the examination hall at least one hour before.
There will be 80 objective type questions with one mark each. There will be no negative marks.
Question paper – will be in Malayalam. Tamil / Kannada languages ​​can be used in linguistic minorities.
2. Preference will be given to those with work experience in the relevant field.
How to Apply?
1. Applications can be obtained directly from the Kudumbasree District Mission Office or from the website https://www.kudumbashree.org/ (Sample Appendix-9)
2. The last date for receipt of applications is 20/11/2020 till 5.00 pm.
3. Partially filled / obscure applications will be rejected unconditionally.
4. Application fee, Demand draft of Rs.100 payable in the name of the district should be submitted along with the application.
5. The completed application should be accompanied by self attested copies of certificate proving educational qualification, age and work experience, photo proof of address and demand draft.
6. After the Accountant Candidate fills the application form and attests it to the Secretary / President of the concerned neighborhood at the specified place, CDS Submit to the Kudumbasree District Mission Co-ordinator with the signature of the Chairperson / Secretary directly or by post before 5 pm on 20th November 2020.
7. Kudumbasree CDS Accountant Application on top of the application envelope Should be noted.
8. The address of Kudumbasree District Mission Co-ordinator is also available on the website https://www.kudumbashree.org/. The written test will be held on December 5, 2020. Hall tickets will be available on the Kudumbasree website from November 30, 2020.
Notification & Application Form
Official website
ജോലി/ വാർത്തകൾ സംബന്ധമായ സംശയങ്ങൾ താഴെ Comment ആയി ചോദിക്കാം
comments