Jobs in in Kerala
Kerala Minerals and Metals Limited Recruitment :Apply now for 70 Various vacancies
The Kerala Minerals and Metals Limited (KMML ) a Govt of kerala public sector under taking has released a recruitment notification for 70 Junior Operator Trainee, Junior technician trainee and other vacancies. Eligible candidates can apply in prescribe application format on or before 01-10-2018.Candidates please go through thw detailed notification before apply.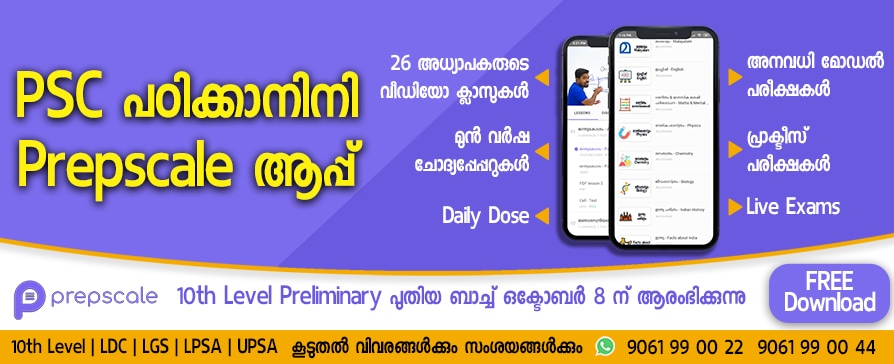 KMML recruitment for 70 Various vacancies

| Name of the Organization | Kerala Minerals and Metals Limited (KMML ) |
| --- | --- |
| Type of Organization | State Government |
| Total Vacancies | 70 |
| Educational Qualification | IV,VIII,SSLC,ITI,Diploma |
| Pay scale | Rs 10000+ |
| Mode of Application | Offline |
| Last date | 01/10/2018 |
Vacancy details:
Operator Trainee:29
Boiler cum utility Operator Trainee:05
Technician(Fitter) Trainee:05
Technician(Pipe Fabricator) Trainee:01
Technician(instrumentation Trainee;05
Technician(Electrician) Trainee:09
Chargeman stores Trainee:03
Technician Mason;01
Khalasi;08
Driver:04
Educational qualification:
Junior operator trainee:Diploma in chemical engineering with minimum 60% mark .or degree in chemistry with 60% mark
Boiler cum utility Operator Trainee:Diploma in mechanical engineering. 1st and 2nd class boiler attendant certificate
Technician(Fitter) Trainee:SSLC with ITI certificate in trade of fitter
Technician(Pipe Fabricator) Trainee: SSLC with ITI in the trade of fitter/plastic processing operation
Technician(instrumentation Trainee:1st class diploma in instrumentation /electronic/electrical engineering
Jr Technician(Electrician) Trainee:Diploma in electrical engineering/pass SSLC with ITI certificate in the trade of electrician
Jr Chargeman stores Trainee:Diploma in mechanical /Electrical engineering
Technician Mason: Pass in std IV minimum 5 year experience in civil work in any of the chemical plant with special reference to fixing and repire work of refractory tiles repair work to acid proof ,toilet works ,plastering etc
Khalasi: Pass in std VIII preferable a pass in SSLC with sound physique and a minimum 6 year experience as Khalasi should be familiar with slinging method for unloading heavy equipment manually or by crane for erection/dismantling of equipment to height of 50 meter previous experience in construction site of large power/chemical /paper /fertilizer/steel other heavy engineering is essential
Driver:Pass in VIII or equivalent.Heavy motor vehicle license with four year experience in fire fighting Should have normal visual std as prescribed by motor vehicles act and rules
What is the age limit?
Technician Mason, Jr. Khalasi, Jr. Driver:Not above 36 years
Other post:Not above 26 years
Age relaxation as per Govt rules and regulation
Period of Training/Pay scale
Technician Mason, Jr. Khalasi, Jr. Driver;Initial basic pay Rs 21580/-PM in the scale of pay of Rs 21580-730-24500-83029480-970-34330-1120-39930-1270-50090-1410-55730
Other post:Training for aperiod 1 year on a monthly stipend of Rs 10000/-after that basic pay Rs 21580/-
Selection process:
Selection will be made on the basis of Written examination & Interview
How to apply?
Eligible candidates can apply in prescribed application format along with Self attested copies of educational, technical, age proof, caste certificate for OBC/SC/ST and experience certificate and send to below mentioned address.Last date for receipt the application is 01-10-2018
The General Manager(P&A/EDP),
The Kerela Minerals and Metals Limited,
PB No. 4, Sankaramangalam, Chavara, Kollam-691583
Important date:
Last date for receipt the application:01-10-2018
Application form (Download Pdf)
ജോലി/ വാർത്തകൾ സംബന്ധമായ സംശയങ്ങൾ താഴെ Comment ആയി ചോദിക്കാം
comments